Leads in one place, not all over the place
Powering automotive digital retail in the Philippines.
Let's get started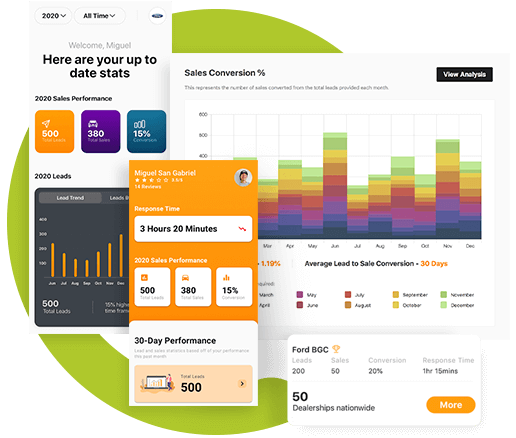 Over 500 companies in the Philippines rely on SirQo.com











What We Do
SirQo.com has worked within the Philippine automotive industry building technology solutions for over 10 years. Throughout this time we have built tailored industry solutions for OEMs, dealers and sales agents to manage the online lead to sales process. To date we have managed over 1 million leads and over 100,000 sales.
Organize & Nurture Leads

Pull all your leads from different sources together in one place, so they can be nurtured and tracked within a single environment.

Optimize Agent Performance

Receive leads instantaneously, reply to customers from anywhere and keep your team members on track with an environment designed to help them succeed.

Increase Sales Conversion

By providing a technology and data driven environment, we provide the tools to help agents sell and insights to optimize performance, increasing online conversion by 10-25%.

Customer Journey Analysis

Visualize every step the consumer takes before winning or losing a sale, using this information to improve marketing & sales processes.
Conveniently integrate with your CRM provider



1M+
managed quality leads
100k+
processed vehicle sales
500+
partner dealers nationwide
15+
trusted automotive brands
Companies that we have worked with
At the end of the day, going forward, a new normal that has evolved from generation X is on the runway
"We can see exactly what needs to be done and when. We're much more efficient."
- John Smith, CEO, Spotify
"We can see exactly what needs to be done and when. We're much more efficient."
- John Smith, CEO, Spotify
"We can see exactly what needs to be done and when. We're much more efficient."
- John Smith, CEO, Spotify