B2B Online Auctions
Get the best value for your inventory by offering it up for the best price to more than one hundred used car dealerships across the Philippines. With 24/7 bidding we can ensure the most competitive process that will in turn give you the best chance to maximize price.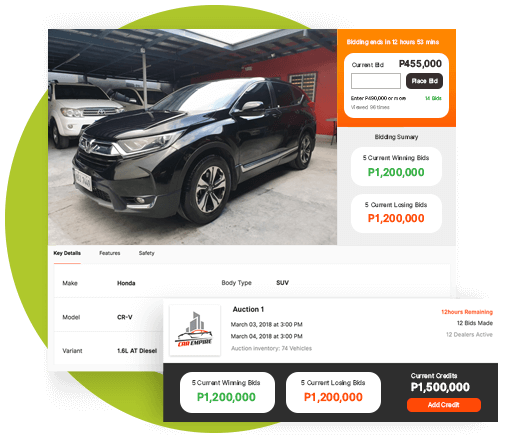 Auction Management
Catalogue and publish vehicles up for auction.
Reach Dealers Online
Maximize your bidding process by reaching hundreds of used-car dealers.
High-Quality Bids
Payment gateway for used-car dealers ensures that bids are of high quality.
Digital auction management
Set up multiple digital auctions in your dashboard, and set start and end dates for your auction. Manage the uploading of your inventory, with details, images and minimum bid prices.
Set up multiple and simultaneous auctions.

Manage auction duration.

Manage inventory.

Set minimum price bids.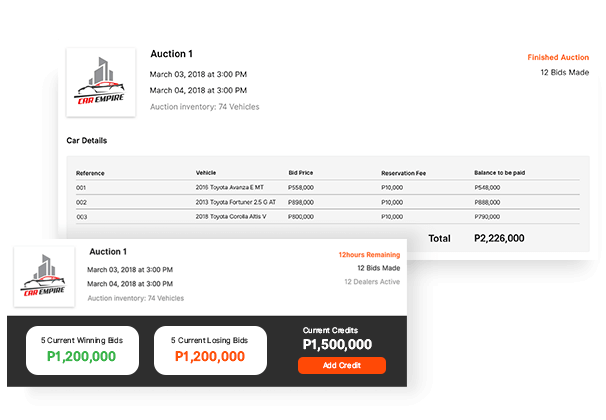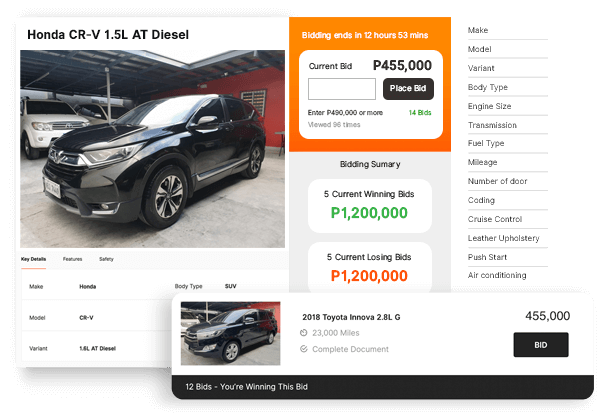 Flexible 24/7 online bidding
With a digital auction dealers can bid whenever they want and as many times as they want. They can see when they are winning or losing bids, and how much their next bid needs to be.
Dealers can bid anytime during the duration of the event.

Dealers can bid multiple times.

Dealers are notified when they are no longer winning a bid.

Real-time dealer bidding leads to more bids and better prices.
Online payments for successful bids
Dealers purchase credits to enter the auction and must have a certain amount in their wallets to take part in the auction. They can top up their wallets at any time. Once they have a successful bid peso credits are deducted from their wallets.
Dealer must have enough Peso credits to enter auction.

Dealers can top up their digital wallets anytime during the auction.

Peso credits are deducted from winning dealer wallets.

See final auction bidding results in your dashboard.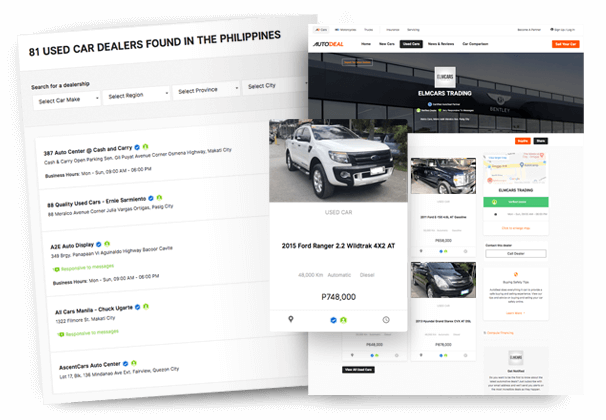 Join over 500 other companies in the Philippines and use SirQo B2B Auctions to power your digital retail process.
Simply send us your contact details and we will get back to you with more information.