Re-Marketing
Leads fall out of the sales funnel very easily once an agent has no contact with a customer for a few weeks, and this is where re-marketing comes in. We re-establish dialogue with customers to bring interested buyers back to your agents at the right time, by using our tried and tested automated and call center model.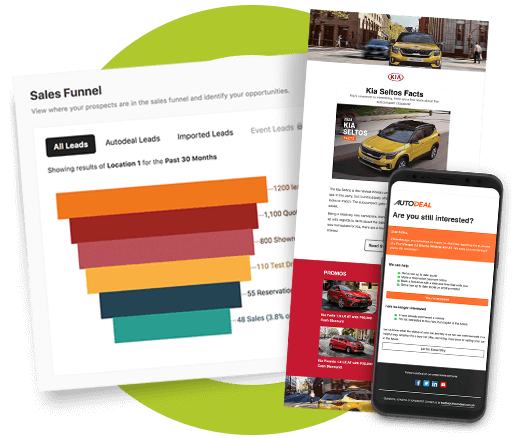 Customized Content
Design and curation of content for specific audiences
Data Segmentation
Organizing data based off customer interest levels
Customer Re-engagement
Interested customers are pushed back into the sales funnel
Customized Content
Creation of well designed and engaging customized newsletter templates, specifically targeted for different audience segments.
Branded newsletter templates created.

Optimized for user engagement

Performance tracking and reporting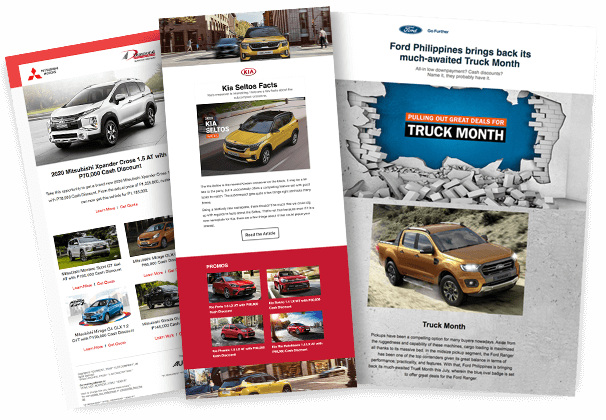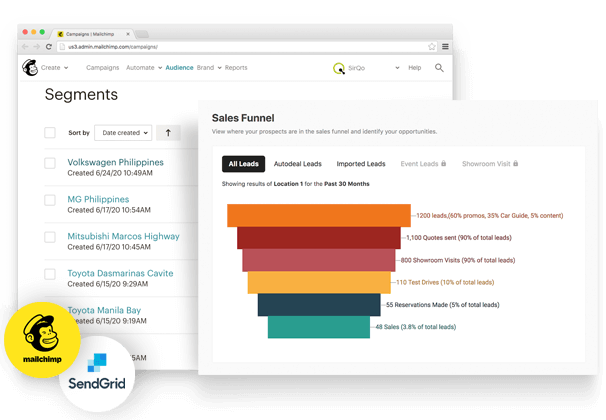 Data Segmentation
We will segment your data into customized campaign lists; choosing to promote specific content in relation to customer interest.
Create customized campaign lists

Delivering the right content at the right time

Integrations with Mail Chimp and Send Grid
Customer Re-engagement
We will push customers who are interested again back into the sales funnel and specifically to the right agents.
Interested customers are pushed back into the sales funnel

Sales agents receive interested leads seamlessly into their app

Analyze the customer journey and how you won them back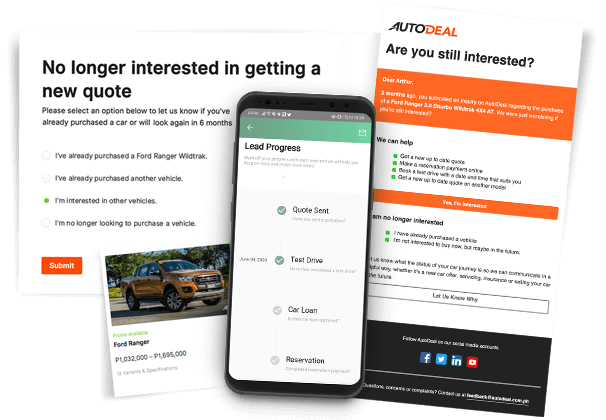 Join over 500 other companies in the Philippines and use SirQo Re-Marketing to power your digital retail process.
Simply send us your contact details and we will get back to you with more information.