Lead Management & Analysis
Organize your leads in one place to encourage fast-response times and increased sales conversion. Our LMS simultaneously provides a daily work tool for agents to receive and engage with leads while at the same time providing a comprehensive suite of data analytics for team leaders, managers and dealership owners.
Sales Agent App
Leads distributed 24/7 automatically to sales agents.
Managers App
Keep an eye on your team's performance.
Insights
Monitor products, promotions & top performers.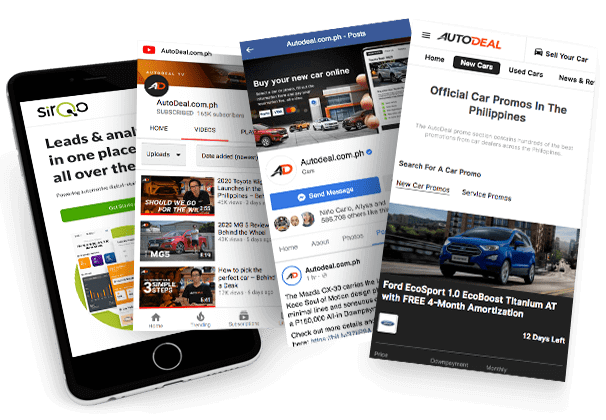 Manage Your Leads in one Place
Do you have leads coming from Facebook, website, phone-calls and marketplaces? Are you uncertain on how to organize and maximize these opportunities? With SirQo, we have been perfecting lead management in the Philippine automotive industry for the last 7 years, helping some of the leading brands and dealer groups to generate more sales at lower cost.
Our LMS technology will help you distribute leads quickly, monitor progress, analyze your lead-funnel and unlock the makings of a sale.
Sales Agent App
At the heart of our LMS is our sales agent mobile application. This tool maximizes agent efficiency by having them spend more time selling and less time reporting.
Receive leads from multiple sources in one application.

Update sales funnel and close sales.

Track response times, conversion rates & generate review scores.

Sync with event activities and utilize offline capabilities.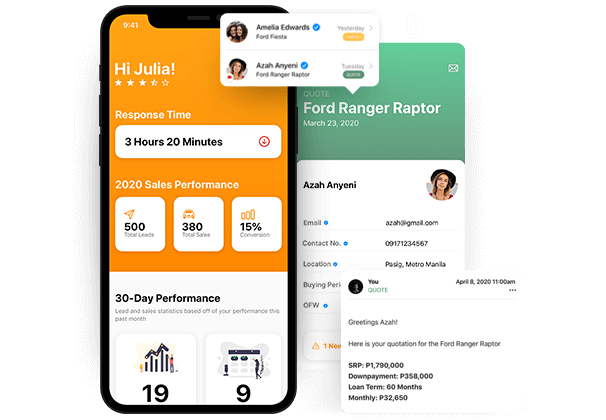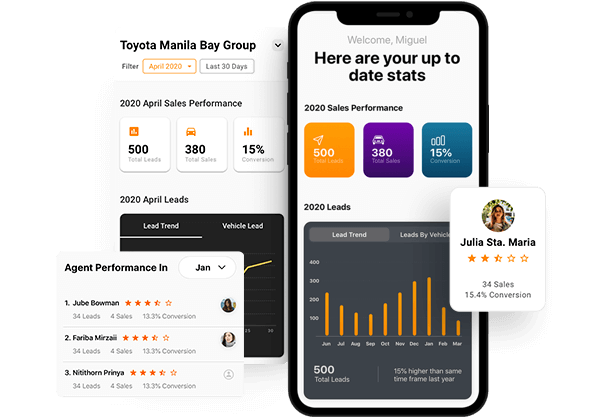 Managers App
Monitor your entire network from one app, see the daily dealer and agent performance in relation to leads, sales, and conversion.
Monitor leads, sales, and conversion.

Multi-branded? Easily switch between your different brands.

Monitor agent response times and individual performance metrics.

Track historic performance over time.
Analytics Dashboard
View dealer and agent performance from reply speeds, communication quality and sales conversion.
View Leads, sales and conversion from all dealers.

View individual agent performance

Analyse lead source quality to aid marketing decisions.

View the customer journey from browsing to purchase.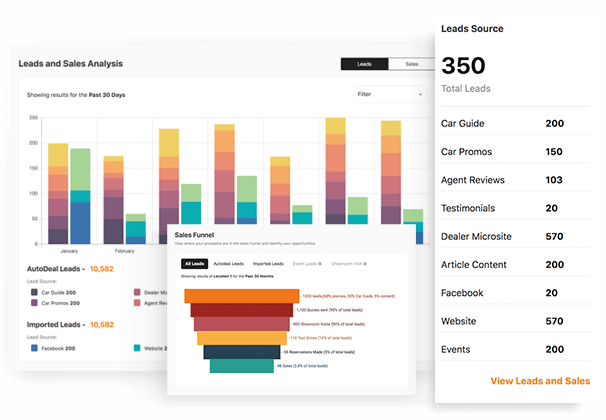 Join over 500 other companies in the Philippines and use SirQo LMS to power your digital retail process.
Simply send us your contact details and we will get back to you with more information.